The arrival of this new litter marks the 6th generation of this line at HuntingRidge.
This combination blends the strongest of Scandinavian bloodlines here in Australia,
with some outstanding influential Australian and International Ridgebacks in their pedigree.
As usual we place significant emphasis on
excellent temperament, both parents possessing sound and outgoing personalities.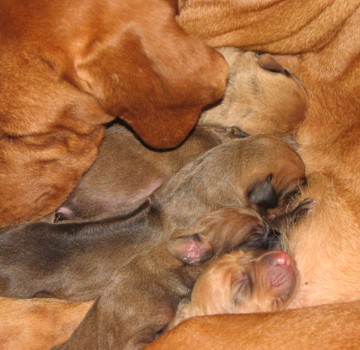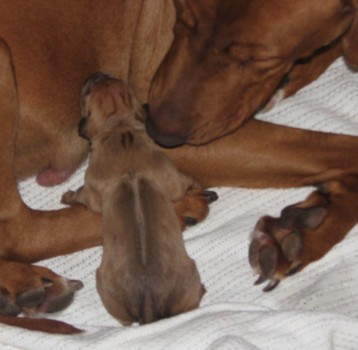 6 beautiful healthy puppies have arrived. 2 girls, 4 boys, 2 of them livers.
At this stage they seem to be all show potential, with some excellent ridges,
good length and big fantops, little or no white,
no kinky tails, no ridgeless, no dermoid sinus.
Nice healthy puppies and Amanzi is doing well. She is calm,
caring and very attentive to her new babies.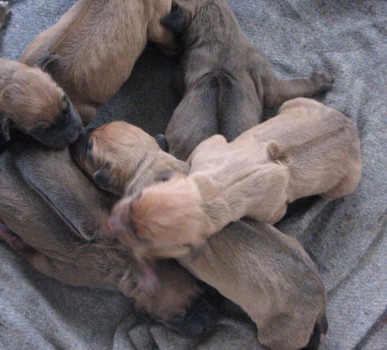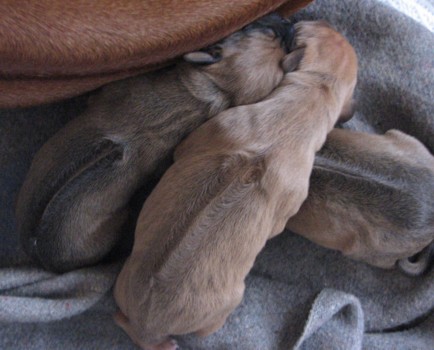 ---
PUPS 1 WEEK OLD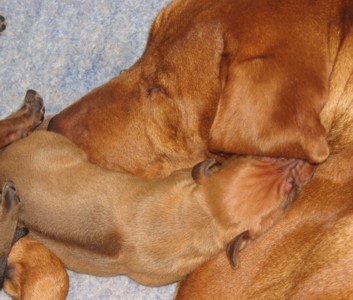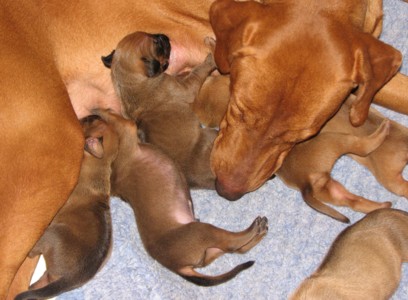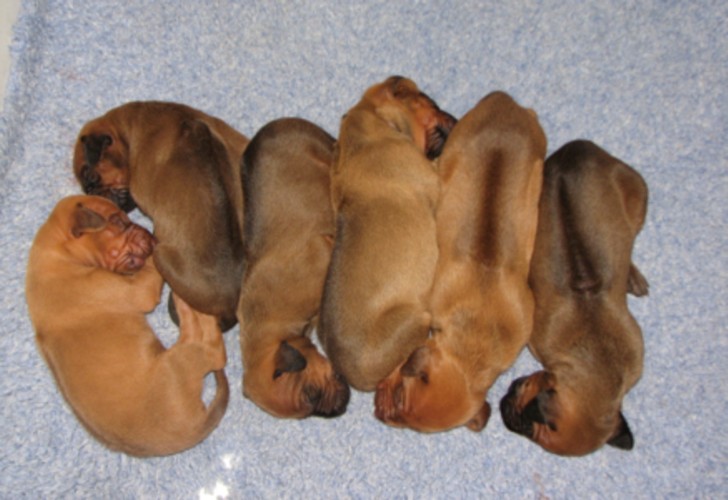 ---
PUPS 2 WEEKS OLD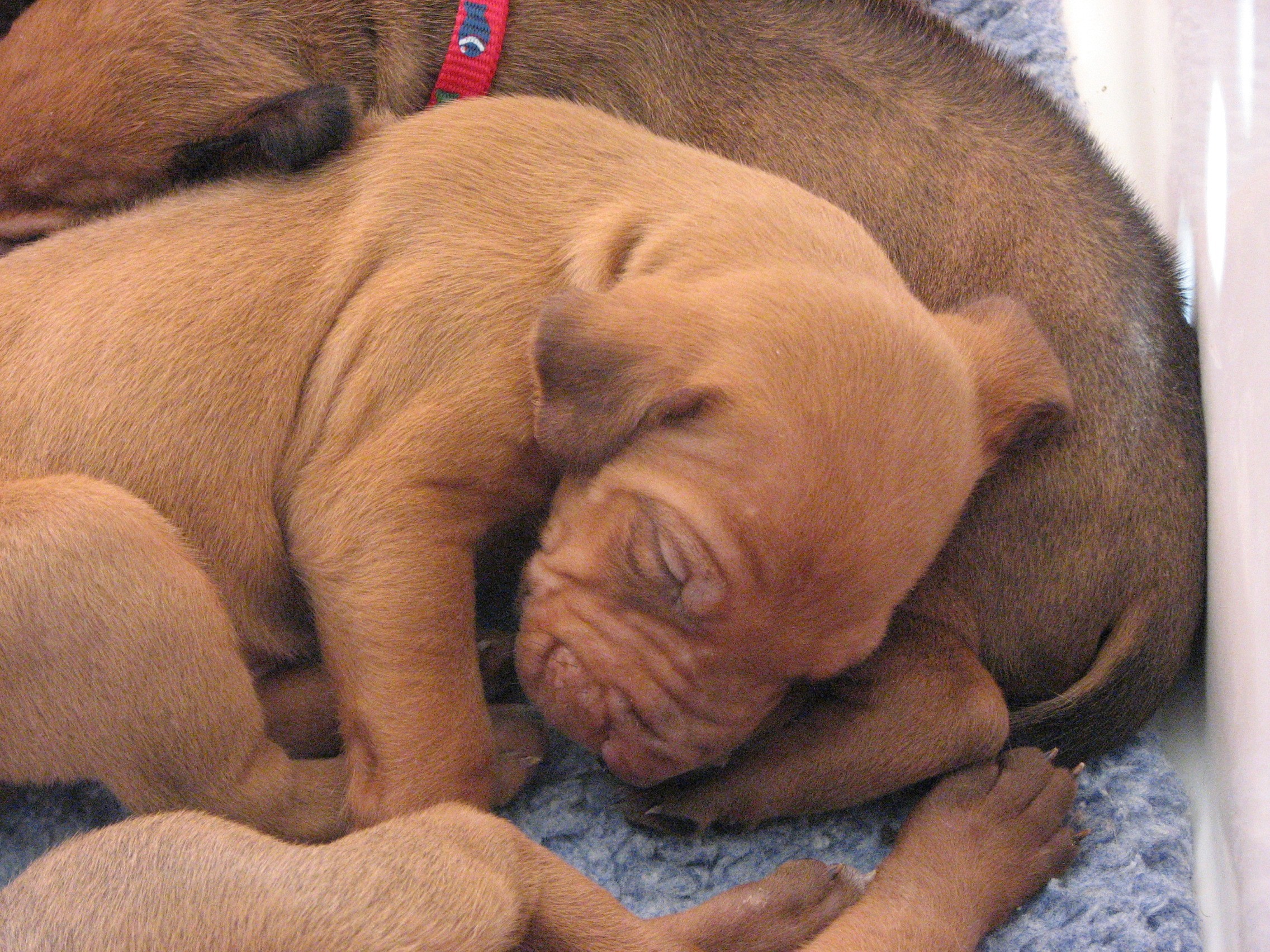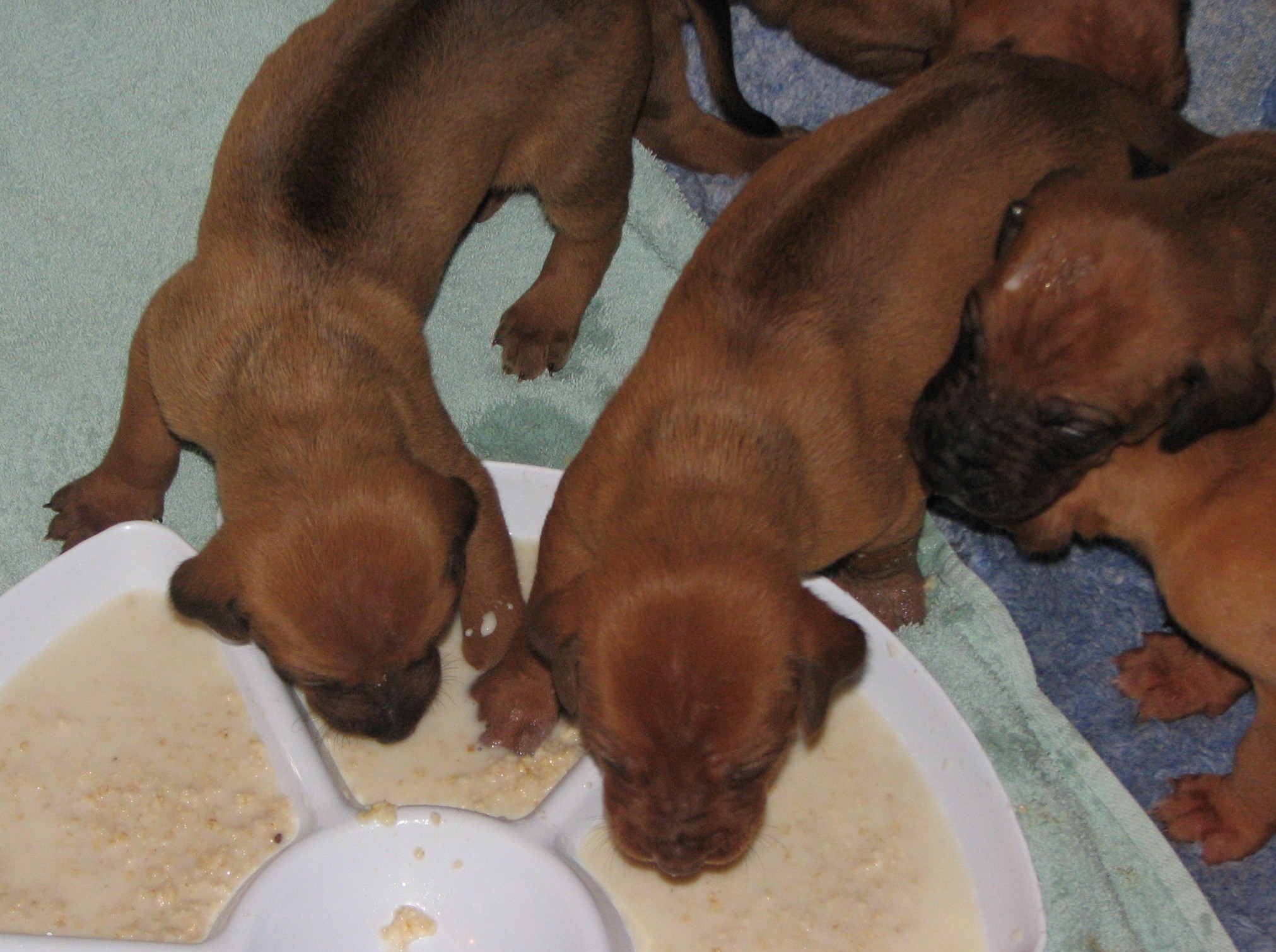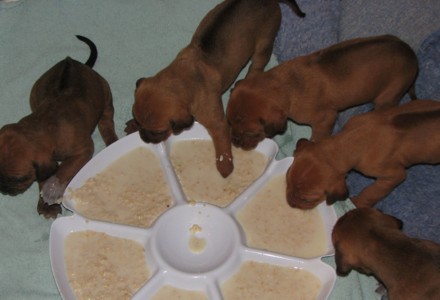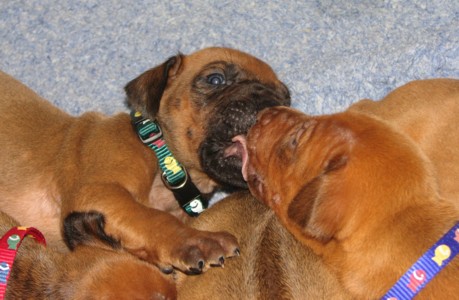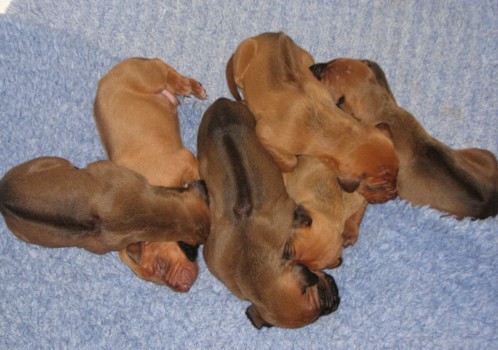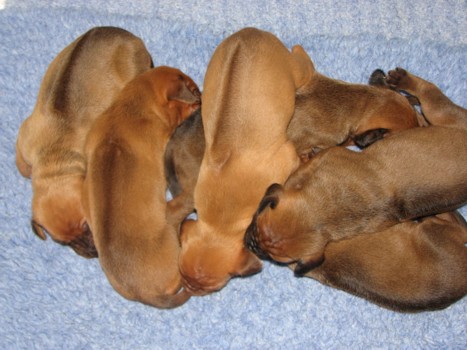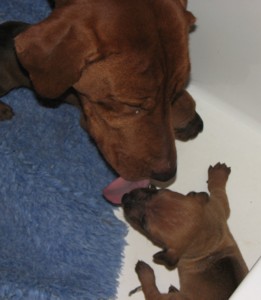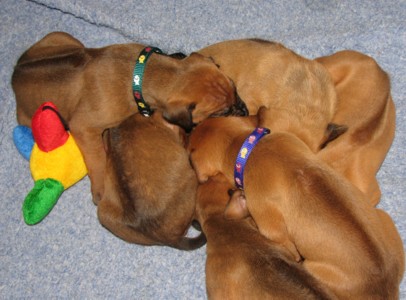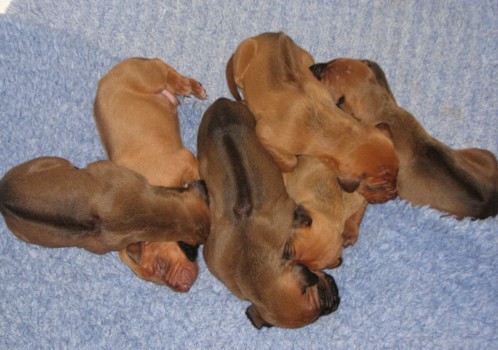 ---
Pups 4 weeks old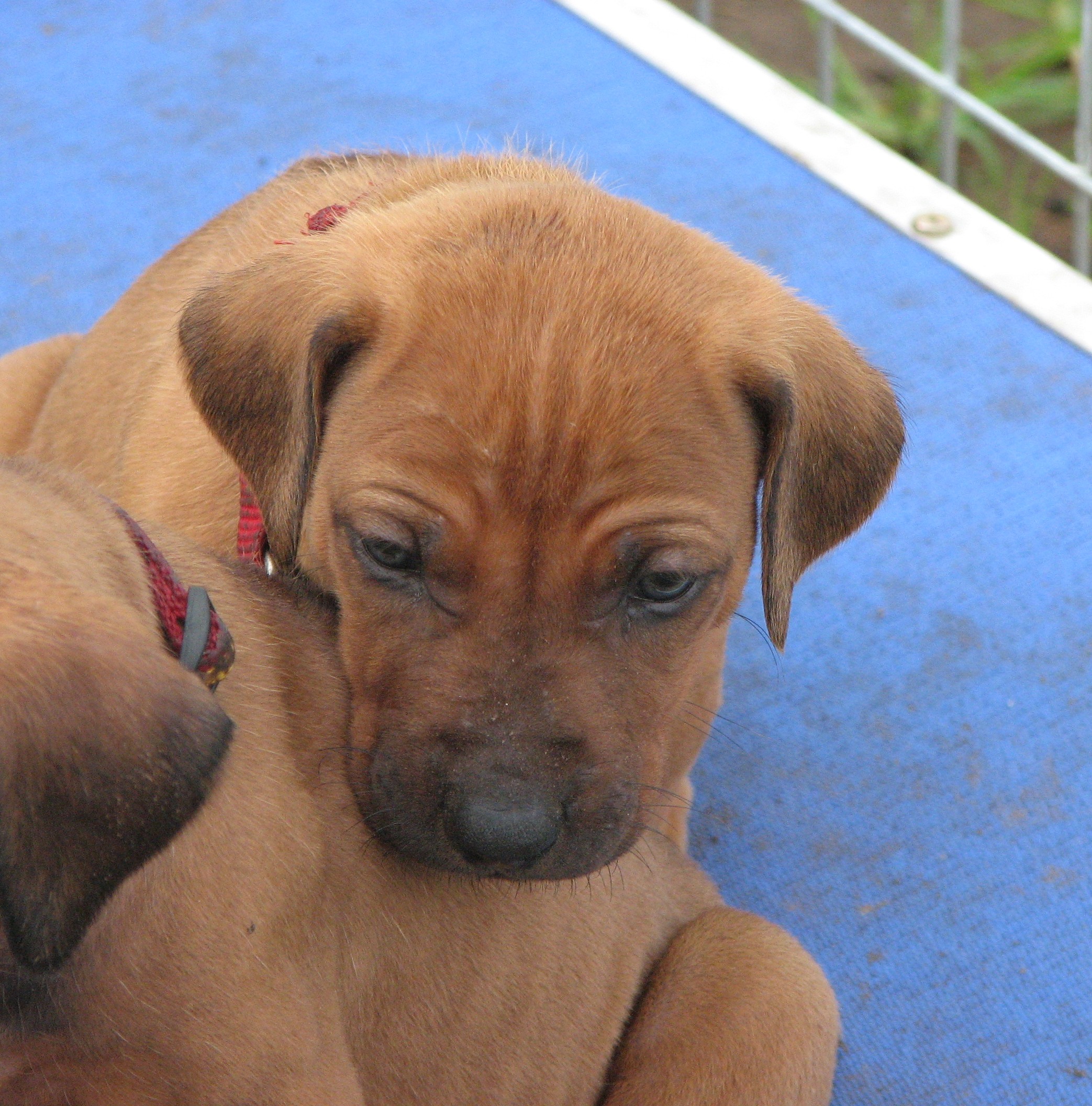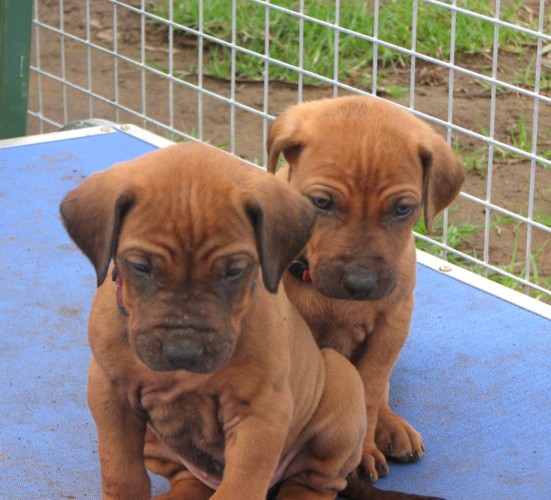 The 2 Girls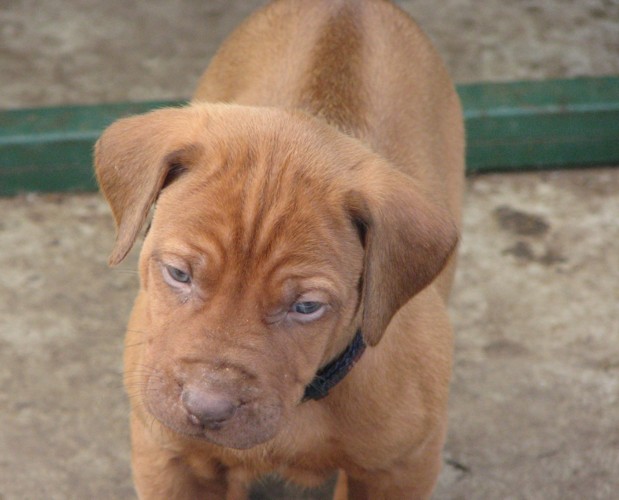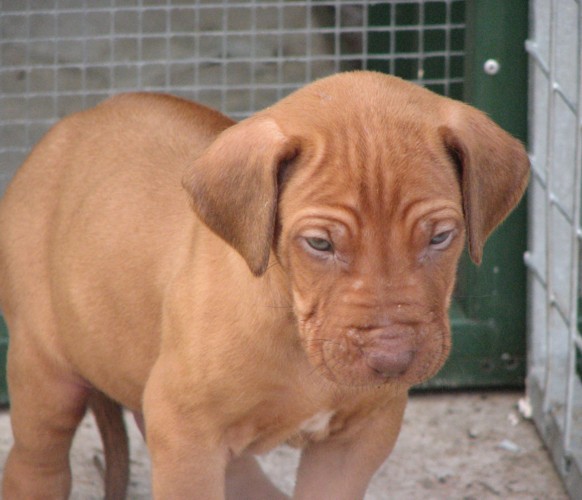 The 2 Liver Boys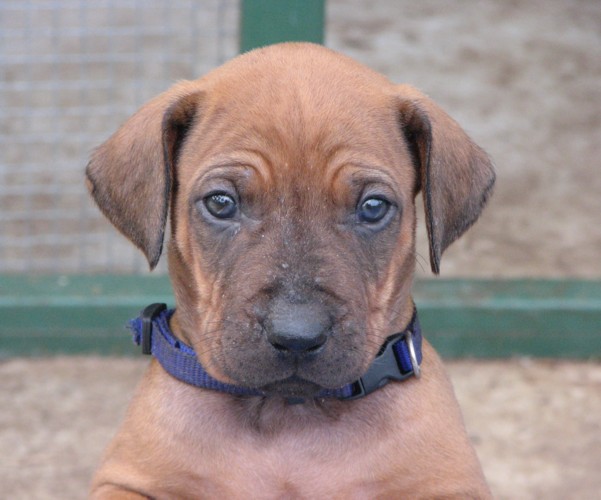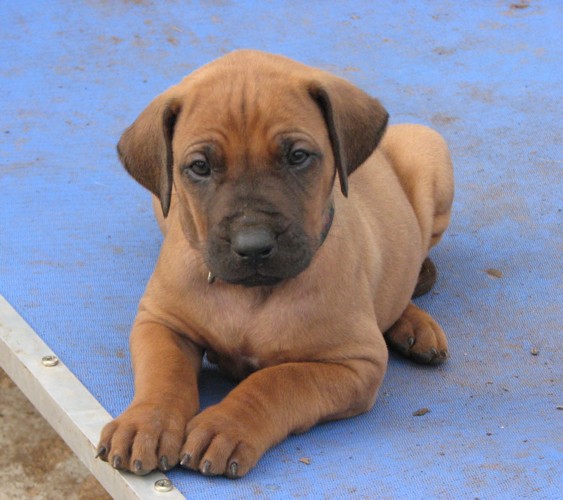 The 2 Blacknose Boys
---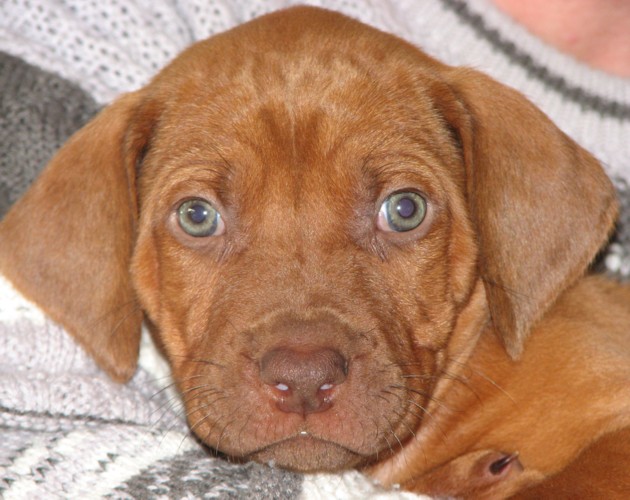 HUNTINGRIDGE WILD AT HEART "NYACK" - (Liver show Boy)
---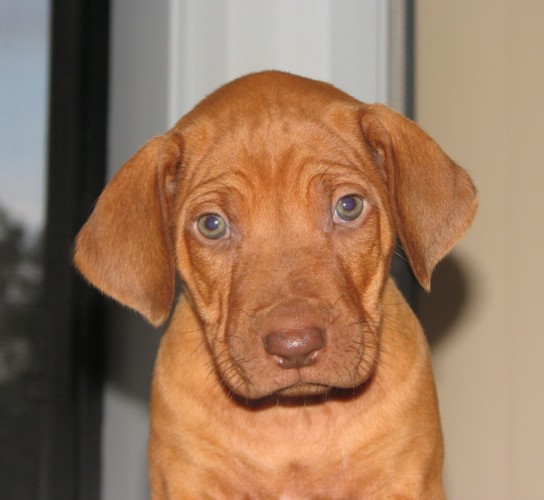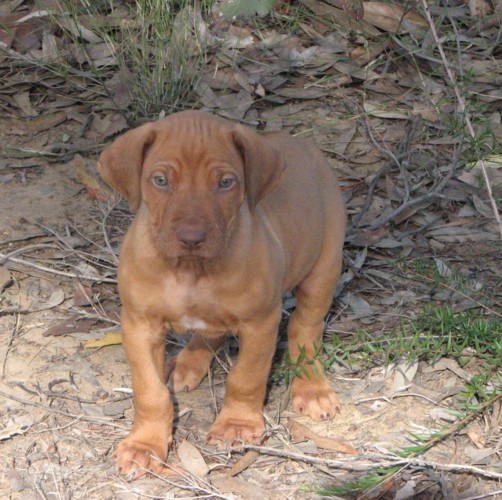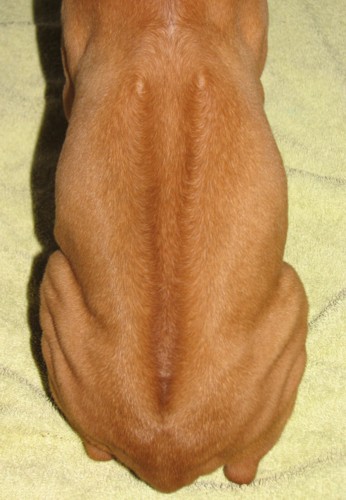 HUNTINGRIDGE WILDFIRE "ARCHIE" - (Liver show Boy)
---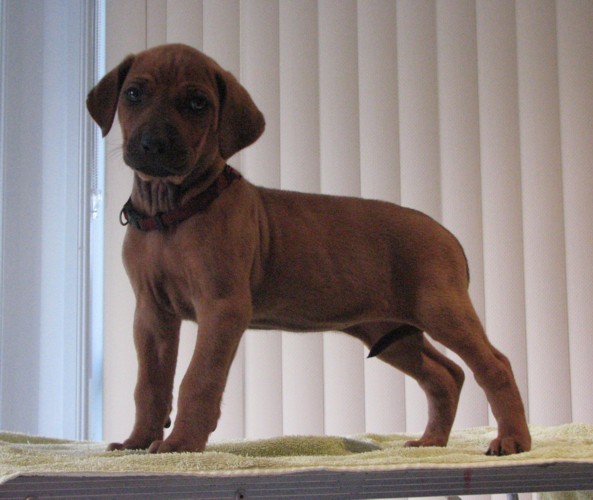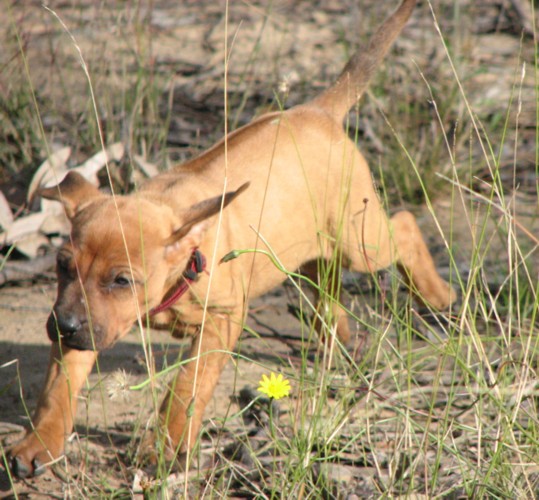 HUNTINGRIDGE NORDIC WILDFLOWER - "HOLLY" (Show Girl)
---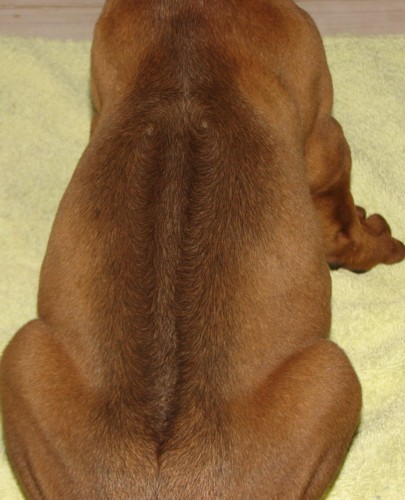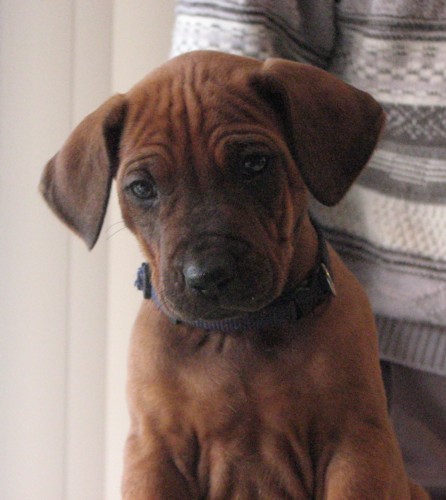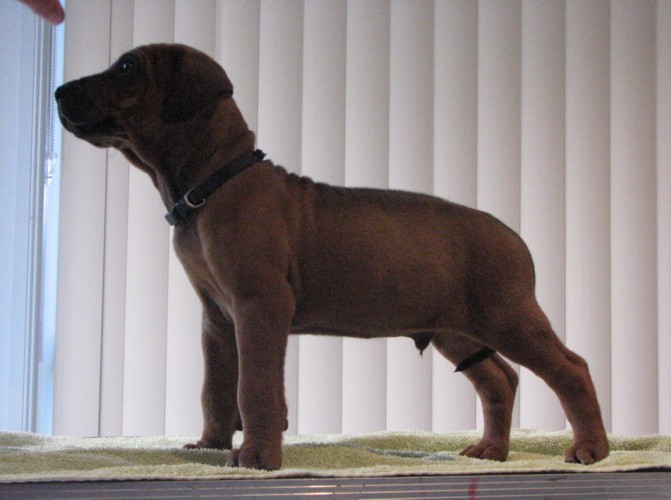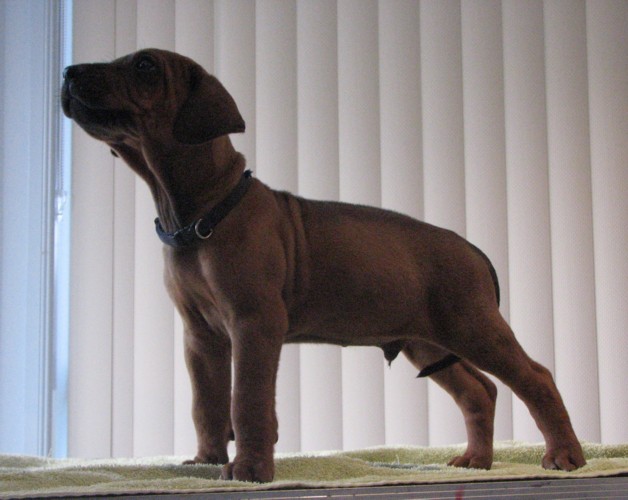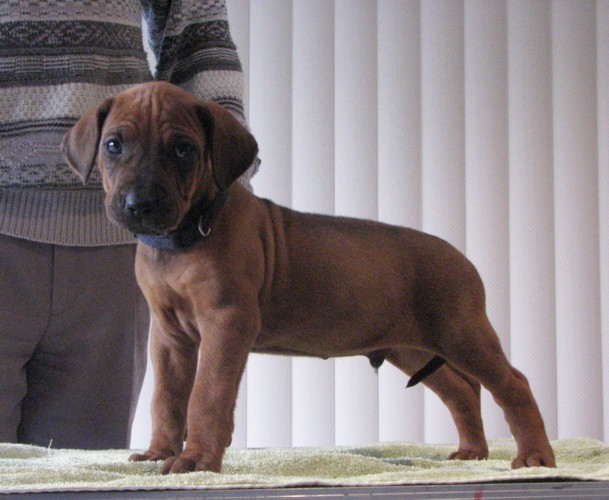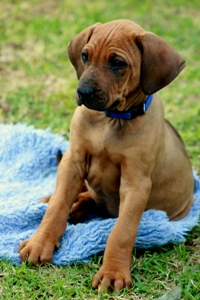 HUNTINGRIDGE WILD COLONIAL BOY "KIMBA" (SHOW BOY 1)
---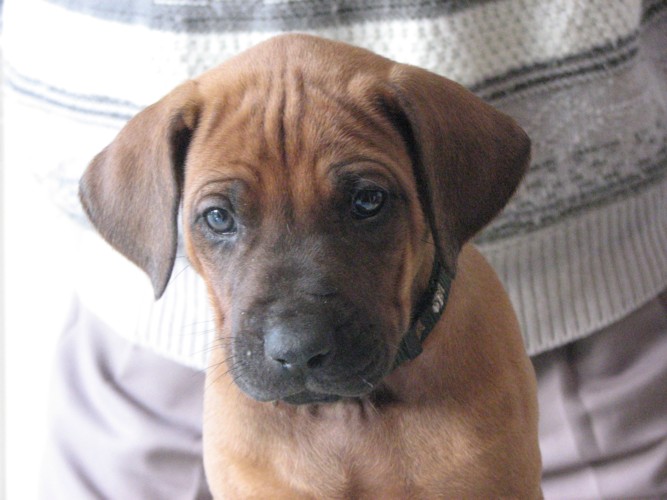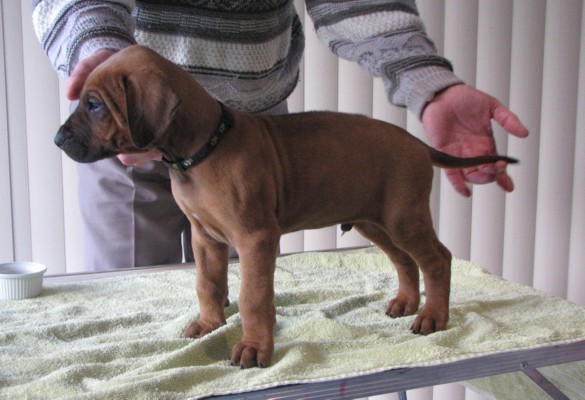 HUNTINGRIDGE WALK ON THE WILD SIDE - "SABA" (SHOW BOY 2)
---
Pups 6 weeks old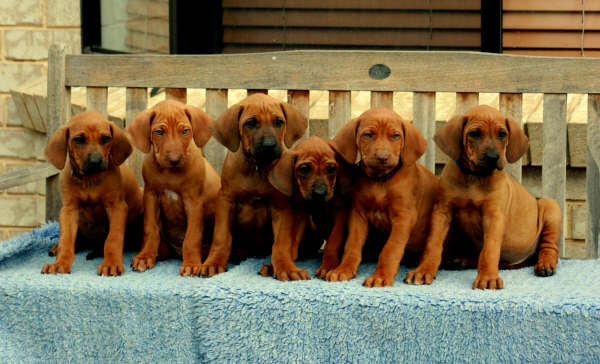 ---
Pedigree for DOUGAL & AMANZI'S LITTER

Hip and elbow scores - Dougal Hips 2/3 Elbows 0/0, Amanzi Hips 0/1 Elbows 0/0.
Sire
AUST CH HUNTINGRIDGE
DO U GET A LION
Sire
BIS/RUBIS/RUBISS GRAND CH RIGINAL
DO U GET EXCITED (AI) ET
Sire
SWD CH TATOOS
RHUBEN VAN ROOYEN (SWD)
Dam
MBISS RUBISS GRAND CH RIGINAL
PATIENCE ET
Dam
AUST CH HUNTINGRIDGE
ON SAFARI
Sire
AUST GRAND CH BIS/BISS STARRIDGE
AFRICAN KNIGHT ET
Dam
CH HUNTINGRIDGE
SUMMER RAIN [Liver]
Dam
SIXEMM
SCOUT'S NORDIC STAR (AI)
(Liver)
Sire
MBIS/MBISS,
NCH,DKCH,FCH,LCH,NORD Ch,NW2001,2002,IntCH
UKUHANYA SCOUT THE RED BARON
(Imp USA) (NWY)(Liver)
Sire
AM/STH AF CH KAROSLOOF
BAYEZANA NAKA (IMP STH AF)
Dam
AM CH NOMVUYO
TIKKUN (IMP STH AF)
Dam
AUST CH HUNTINGRIDGE
SUMMER RAIN(Liver)
Sire
AUST GRAND BIS CH UMKIMZULU
NAVAHO WARRIOR (AI)
Dam
CH HUNTINGRIDGE
JUNGLE RAIN